Main content starts here, tab to start navigating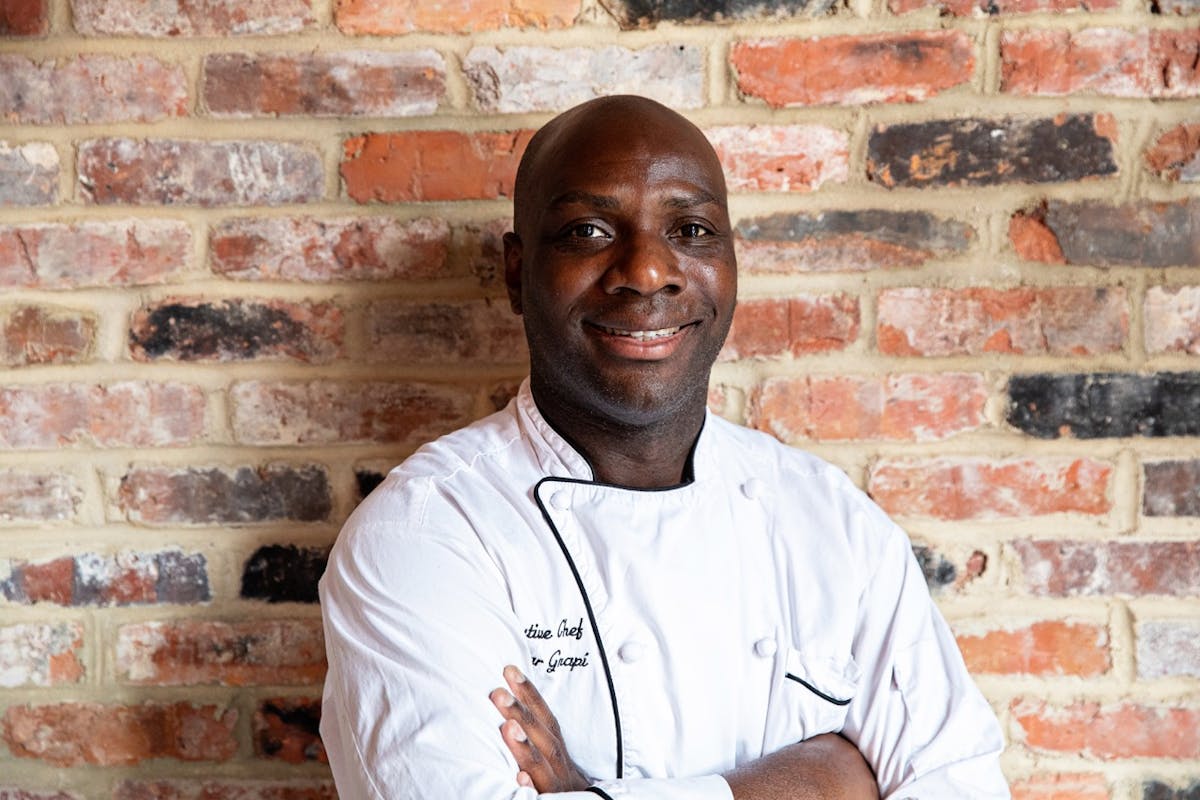 Oscar Gnapi
Cary Executive Chef
Oscar Gnapi – originally from Paris, France – honed his craft over decades at restaurants and hotels from Paris, Italy and London to California, Chapel Hill and Cary. For as long as he can remember, Gnapi has pursued the culinary arts. "I was raised in Paris with a very large family, and am from a culture where cooking was as valued as breathing air." After Gnapi's formal training – including an internship in Italy and four-year degree in the culinary arts from the CEFAA in Villepinte, France – he worked across Europe at five-star hotels including George V in Paris and Le Meridien and SoHo House in London.

Gnapi's more than twenty years of experience in the culinary industry includes a range of cuisines and a wealth of experience from leadership positions. After moving to North Carolina in 2007, Gnapi served as Executive Sous Chef on the opening team at An: New World Cuisine for three years, followed by Executive Chef of La Residence in Chapel Hill in 2017 and at the Unscripted Hotel in 2018.
Among his most noteworthy experiences, Gnapi credits work at Le Jules Verne in the Eiffel Tower, and with renowned chefs Michel Rostang, Daniel Boulud, Bruno Loubet, Pascal Even, Jean-Pierre Gagnaire, Christopher Mihy, Francesco Mazzei and locally with An's Michael Chuong.
Gnapi, who met his wife in North Carolina, now resides in Fuquay-Varina with his two young boys. When not at the restaurant, he loves to draw, read, cook and create dishes for his family.