Main content starts here, tab to start navigating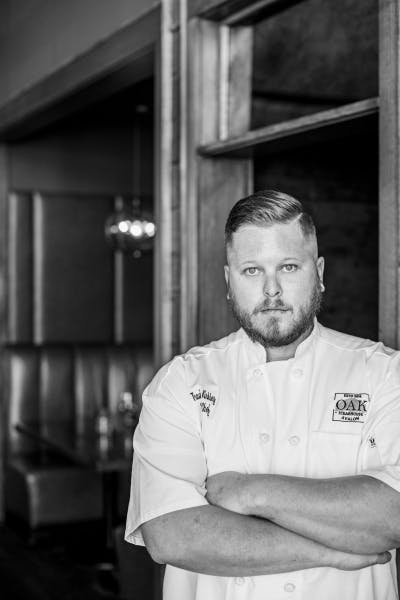 Travis Kirkley
Executive Chef
Executive chef Travis Kirkley returns to the Colletta kitchen, where he began his tenure with the Indigo Road Hospitality Group family in June 2017. Since joining, Kirkley also led the kitchen at neighboring sister restaurant Oak Steakhouse in Alpharetta, Ga.'s Avalon development. At both restaurants, he has spearheaded menu development and overseen day-to-day culinary operations for the local favorites.
Pursuing a career in the hospitality industry wasn't always what Kirkley had in mind – however, once he stepped foot in a kitchen about 10 years ago, his plans changed. Following time at Atlanta staple Ted's Montana Grill and North Georgia's Montaluce Winery, he realized his passion for not just cooking, but also the camaraderie that comes with being part of a restaurant family.
Kirkley believes you can always be inspired by those around you, fueling his dedication to enhancing every dish – both classic and modern – with a personal touch. Born and raised in Cumming, Ga., he continues to immerse himself in the Southern hospitality of his hometown, living there today. In his down time, he enjoys being outdoors, spending time with friends and of course, cooking at home.