Main content starts here, tab to start navigating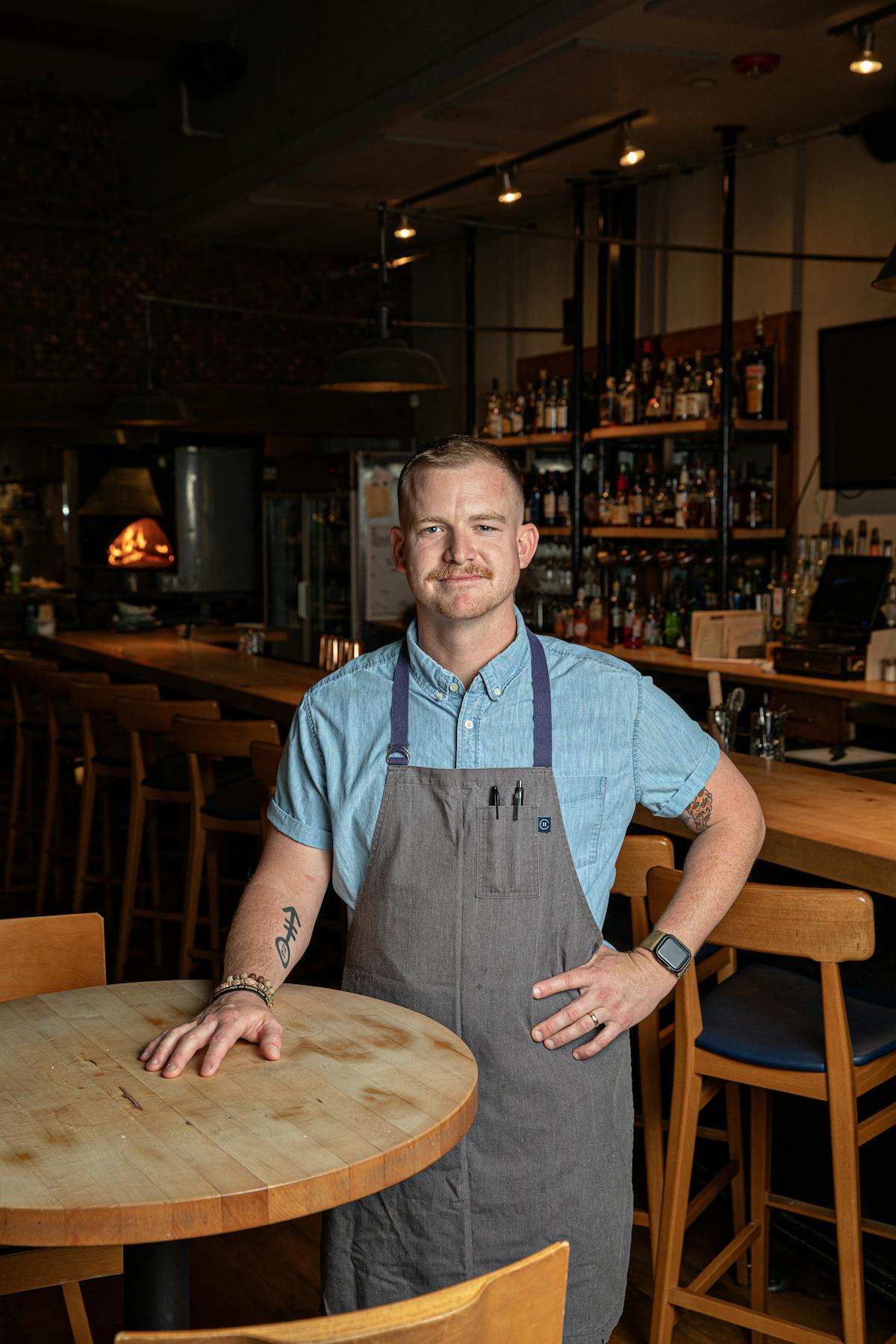 Mark Bolchoz
Culinary Director
Mark Bolchoz is the Culinary Director of Italian Concepts at The Indigo Road Hospitality Group. A native Charlestonian, Bolchoz grew up surrounded by the cuisine and culture of the Lowcountry. After a semester abroad in Italy and ventures across the East Coast, including several years under renowned New York Chef Gianni Scappin of Market Street and Gusto Restaurants, Bolchoz used his diverse experiences to shape his understanding and interpretation of traditional Italian and American-Italian cuisine. Bolchoz returned to Charleston in 2016 with his wife, a fellow Culinary Institute of America graduate, and immersed himself in the flourishing hospitality scene, gaining additional experience at some of the city's top restaurants, including The Grocery and Peninsula Grill.
As Sous Chef of Peninsula Grill, Bolchoz spent a year under one of Charleston's most revered chefs, Graham Dailey, learning and honing his craft. Though he was thriving in a burgeoning culinary career, Bolchoz ultimately responded to a lifelong calling and took a hiatus from the kitchen to join the United States Marine Corps, where he continues serving as a Corporal in the Reserves.
In 2020, Bolchoz's love of rustic and rural Italian cuisine led him back to the field to join The Indigo Road Hospitality Group as the Executive Chef of Indaco Charleston, and then as Culinary Director of Italian Concepts. Today, he leads all locations of Indaco, Colletta, and the forthcoming independent Italian concept, Luminosa, at The Flatiron Hotel. Bolchoz develops and oversees each concept's culinary programming, in collaboration with the onsite teams, to ensure the best ingredient-driven menus that are sourced from local and regional purveyors. With his leadership, Bolchoz has created a cohesive thread that connects all the Italian concepts within the hospitality group.
When Bolchoz is not in the kitchen, you can find him teeing off at one of Charleston's many golf courses, breaking a sweat on a run, or spending time with his wife, Ariana, young son, and pup, Stanley.